Rebuild Your NeuroDivergent Relationship
Discover the path to sanity, serenity and productivity in your ASD/NT relationship.
Hello. I'm Dr. Kathy Marshack.
If you are in a dysfunctional ASD/NT (NeuroDivergent) relationship and want to improve your communication and save your sanity, I'm offering you something that will help. Let me explain…
I am NeuroTypical and have spent a lifetime living with ASDs, or NeuroDiverse people – my mother, my spouse, and my daughter.
As a psychologist, when I couldn't figure out how to help my family, I felt like a failure.
I read books, sought out therapists (great therapists, but ones who didn't fully understand how to help clients with this specific issue), and attended conferences searching for answers and a healthy, healing path. Nothing worked…and all the while, the chaos and suffering in my family escalated.
I was engulfed by health complaints, financial problems, and legal matters. Then I began to look at all these profoundly stressful challenges in a new way.
I discovered my own path to sanity, serenity, and productivity — while still mired in NeuroDivergent relationships.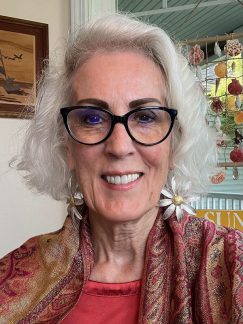 How healthy is your ASD/NT relationship?
Could the stress and misunderstanding and chaos in your relationship be a sign that something is amiss in your NeuroDivergent communication?
Could it be due to the fact that you have different communication systems?
Dr. Marshack has cracked the code and gives you 9 different resources to rebuild your relationship.
Identify the resource that is right for you
I've compiled the top 11 questions that ASD/NT (NeuroDivergent) couples have about what's going on inside your NeuroDivergent relationships.
"Thank you to Dr. Kathy and all who help make this happen. I found you after reading Dr. Kathy's books (in about 2 days!). The Video Conferences and the discussion forums (being both realistic and constructive, and even humorous) are an amazing tonic to this far flung NT who has been struggling alone for what feels like an eternity. Best wishes to all of you – I'm so very grateful." 
~ Online Community Member
Dr. Marshack provides teleconferences and small group video conferences on topics related to "Asperger Syndrome" (ASD) and Empathy Dysfunction (EmD). These informal conferences offer you the opportunity to ask questions directly to Dr. Marshack, as well as to chat with others who share your concerns.