VIDEO CONFERENCE: How to win the argument with your "Aspie" partner
4:00 pm - 5:00 pm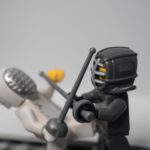 An International Support Group facilitated by Dr. Marshack. This Video Conference is only for members of Meetup. Click here for membership details and to register for this call.
Topic: VIDEO CONFERENCE: How to win the argument with your "Aspie" partner
When: Monday, July 11th at 4 pm Pacific Time
, ...