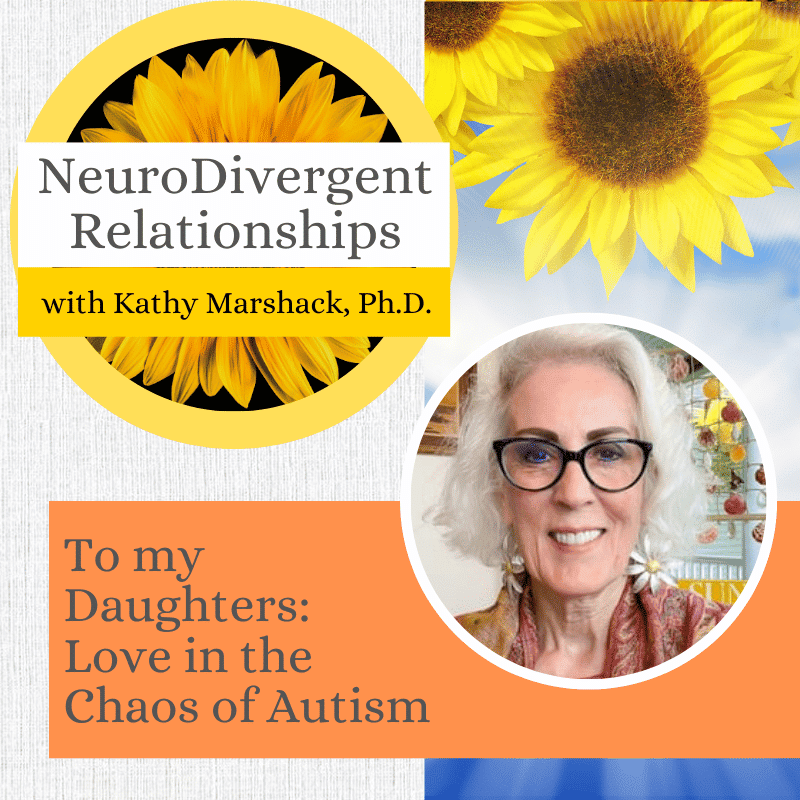 Join us today as Dr. Kathy reads a letter to each of her daughters, Bianca and Phoebe, recalling her memories of their upbringing. She speaks about:
The moments that lead her to the realization that one of her children and her husband were NeuroDiverse.
How the stress of living with two NeuroDiverse family members affects her NeuroTypical child.
The events leading up to the writing of her books and the development of her courses.
---
Want to skip ahead? Episode Highlights
1:38 Letter To Bianca, my daughter
3:43 To Phoebe my greatest teacher
5:44 Distil the essence of NeuroDiversity
---
Check out Dr. Kathy's latest book, "Empathy is More Than Words: Introducing Groundbreaking Tools for NeuroDivergent Relationships" 
➡️ Follow Dr. Kathy on Facebook
➡️ Find Dr. Kathy's Website Here
➡️If you're looking for resources for NeuroDivergent relationships, check out Dr. Kathy's FREE Mini-Course